Platinium Labs Essentials Agmatine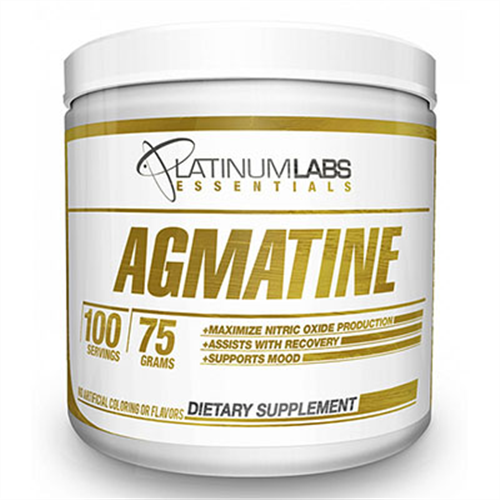 Platnium Labs Agmatine is essential for boosting your body's endurance and physical performance. The 'holy grail' of supplements, it cranks up natural growthhormone production, improves muscular strength, powers performance, and drops body fat and blood pressure. Proven to better your body composition by improving your insulin response, Agmatine can enhance nutrient delivery, increase your nitric oxide production and delay the onset of muscle fatigue, especially when taken before training. And it's an analgesic and anti-inflammatory agent, meaning that it controlsyour pain while you train. By upping your pain threshold, you can safely push the body that little bit harder, and for longer, giving you added size and strength and a greater pump. Its physiological effect also stimulates pituitary hormone secretion,including growth hormone. By supplementing your diet with Essential Agmatine, you can boost your growth levels and maximize the speed and size of your muscle growth by up to 60%. And it's the only molecule known to induce antizyme, anenhancer of cell growth.
Container Size: 75G
Serving Size: 1 Scoop (750mg)
Servings Per Container: 100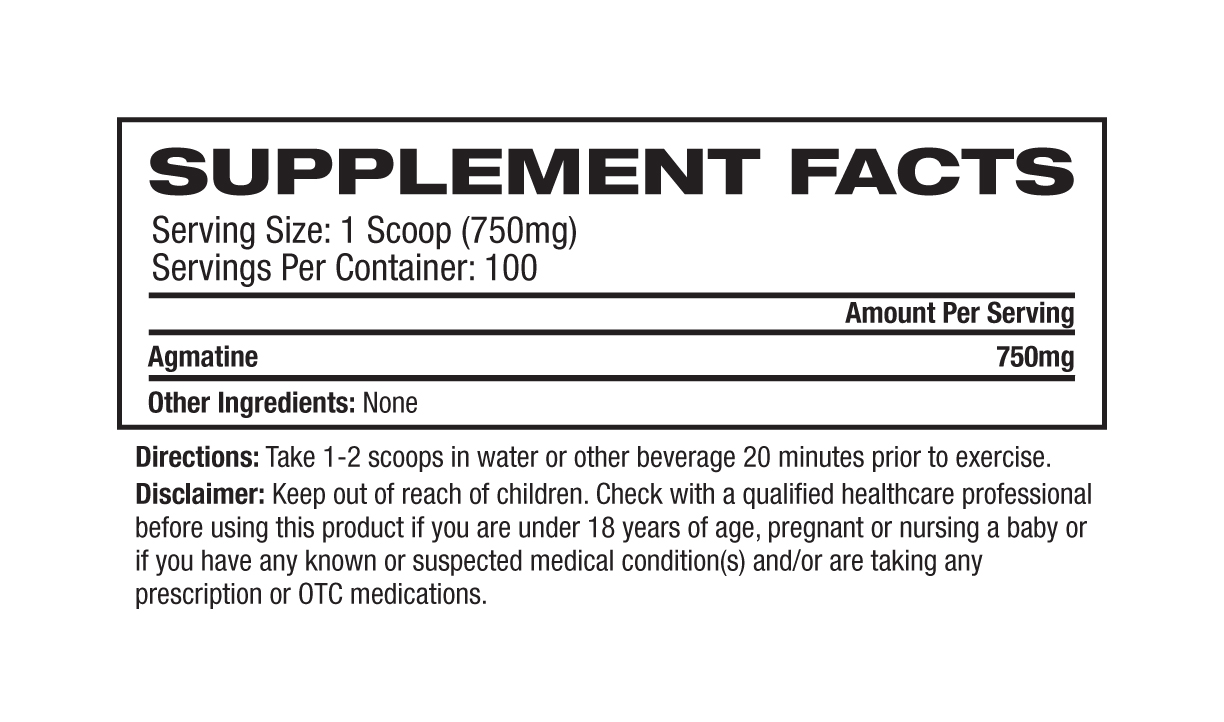 Free Shipping Nationwide:
FREE EXPRESS SHIPPING – NEW ZEALAND WIDE
TRACK AND TRACE TO YOUR FRONT DOOR
Delivery Times
North Island - Overnight
South Island - +1 Business day
(Overnight delivery service available during check out) Rural - +1 Business day from the above times
Orders need to be placed before 3.30pm to make it on the final courier of the day
Click here to view the full Shipping Details and Returns Policy.
There are not yet any reviews on this product.