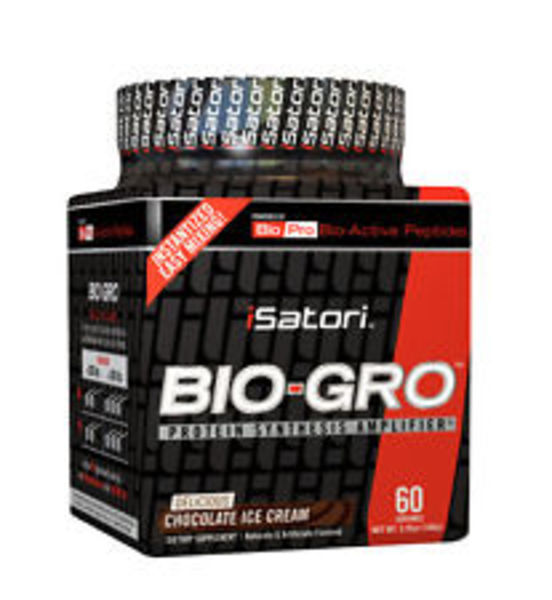 Isatori Bio-Gro is a protein synthesis amplifier. Bio-Active Peptides (BAP) is new category, for building muscle. iSatori has custom engineered and patented the first Bio-Active Peptides found only in Bio-Gro, yielding precise ratios of Proline-Rich Peptides (PRP's); Growth Factors (IgF, TGF beta-2, EGF, PDGF); Immunoglobulins (IgG, IgA); Lactoferrin; and Fibroblast-GF.
These custom BAP's are designed to provide a supra-physiological effect that, once consumed, signals the body to amplify its natural protein synthesis process, helping you develop lean muscle and recover faster from intense workouts. Basically, you can think of Bio-Gro as "fertilizer for your muscles.
iSatori Bio-Gro features:
A new breed of designer sports supplement

Contains exclusiveBio-Pro Bio-Active Peptides

Signals and accelerates protein synthesis to help you grow muscle, faster

Tested free of banned substances

0 calories, 0 sugrar, 0 fat; unflavored powder
Highest quality and banned-substance tested. Because iSatori controls the domestic source of their ingredients and has engineered the first micro-concentrated, low molecular weight Bio-Active Peptides found in Bio-Gro, you can trust and count on every batch being of the highest quality and consistency; and what's more, each batch is tested and certified free of any banned substances and is GRAS certified, HALAL, Kosher, and produced in a certified GMP (good manufacturing practice) facility in the USA.
Container Size: 90G
Serving Size: 1 Scoop (1.5g)
Servings Per Container: 60
Container Size: 180G
Serving Size: 1 Scoop (1.5g)
Servings Per Container: 120
Directions
As a dietary supplement, mix one scoop of Bio-Gro twice daily in liquid and thoroughly agitate or blend (clumping likely if stirred in plain water), or mix in soft food (yogurt, oatmeal, etc.). Bio-Gro is an unflavored powder that can be taken anytime with or without food. Follow daily usage chart for optimal results.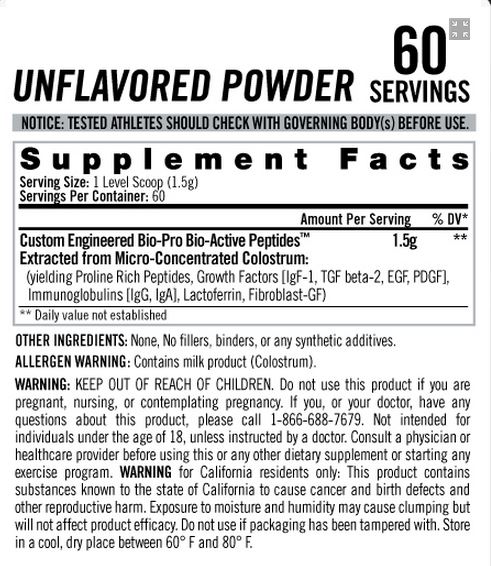 Free Shipping Nationwide:
FREE EXPRESS SHIPPING – NEW ZEALAND WIDE
TRACK AND TRACE TO YOUR FRONT DOOR
Delivery Times
North Island - Overnight
South Island - +1 Business day
(Overnight delivery service available during check out) Rural - +1 Business day from the above times
Orders need to be placed before 3.30pm to make it on the final courier of the day
Click here to view the full Shipping Details and Returns Policy.
Isatori Bio-Gro Powder Reviews
---
There are not yet any reviews on this product.