Pro Supps L Carnitine 1500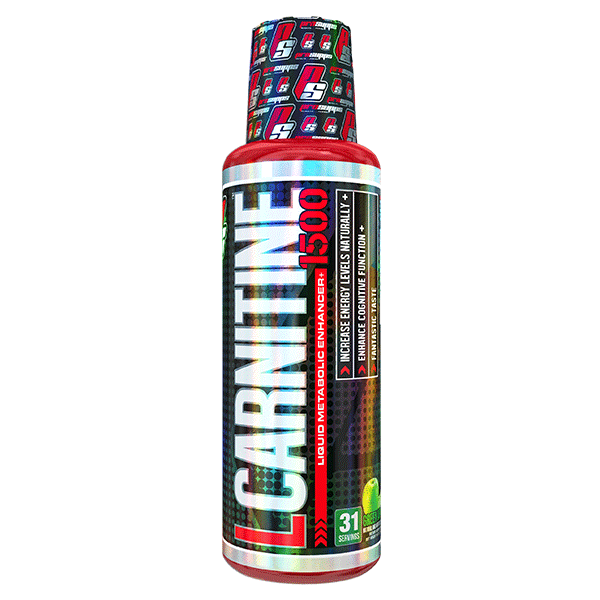 ProSupps L Carnitine 1500 assists in the breakdown of energy stores in cells and plays an essential role in making fat available for muscle tissue – promoting muscular energy. ProSupps L-Carnitine 1500 utilizes the long-chain fatty acids that are present in your body for energy and also supports a healthy environment for lean muscle growth and development, which leads to a strong, lean and defined physique. L-Carnitine is not a stimulant fat burner, and with the many other general health benefits L-Carnitine should be part of your supplement stack.
Prosupps L Carnitine 1500 features:
Free Form Pharmaceutical Grade

Promotes Exercise Recovery

Supports Energy & Fat Metabolism

Enhance Mental Clarity

Antioxidant

Comes in many great flavours
Free of: Gluten, Wheat, Dairy, Soy, Yeast
Container Size: 31 Serves
Serving Size: 1 Tablespoon (15ml)
Servings Per Container: 31
Free Shipping Nationwide:
FREE EXPRESS SHIPPING – NEW ZEALAND WIDE
TRACK AND TRACE TO YOUR FRONT DOOR
Delivery Times
North Island - Overnight
South Island - +1 Business day
(Overnight delivery service available during check out) Rural - +1 Business day from the above times
Orders need to be placed before 3.30pm to make it on the final courier of the day
Click here to view the full Shipping Details and Returns Policy.
Pro Supps L Carnitine 1500 Reviews
---