Universal Nutrition Animal M-Stak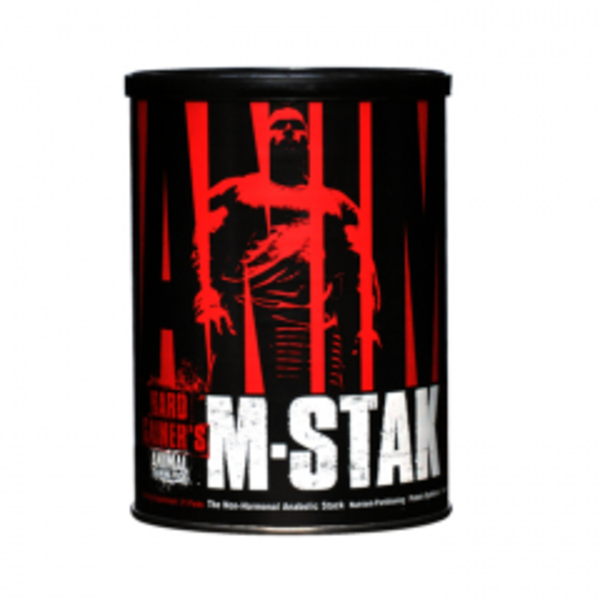 Universal Animal M-Stak is the hard gainers anabolic stak it is a mega potent anti-catabolic amino blend. Thanks to its significantly improved "nutrient-partitiong" effects, its ability to promote anabolism via protein synthesis and nitrogen retention, and enhanced anti-catabolic factors, the new Universal Animal M-Stak can turn "hard gainers" into "hard" gainers.
Now with new and even more powerful, Natural Flavone/Sterone Complex, Anti-Catabolic Amino Complex, Anabolic Adaptogen Complex, Insulin Potentiating Complex, Energy Complex and a new M-Factor Complex, the all-new Animal M-Stak is gonna blow the roof off the proven original.
Sprint Fit recommends Universal Animal M-Stak:
Natural bodybuilders and power lifters

Classic "hard gainers"

Maximizing muscle gains naturally
What's in Universal Animal M-Stak?
Natural flavones/sterone complex
Universal Animal M-Stak floods your system with an abundance of nutrients. Combining flavones and sterones in hefty doses with the most potent of amino blends supported by an array of other cutting edge ingredients in a single pretraining pack, the new Animal M-Stak takes non-hormonal supplementation to a whole new level.
Universal Animal M-Stak also delivers a potent energy blend, packed with powerful, natural stimulants, methylxanthines and evodiamine, which are designed to propel you through even the most grueling of training sessions. The addition of this complex, easily identifiable by its red capsule, makes M-Stak perfect for pre-training, lighting that fire under your ass that we all need from time to time.
Container Size: 21 Paks
Serving Size: 1 Pak
Servings Per Container: 21
Directions:
Take a pak every day for 21 straight days. Take one pak 30-45 minutes before lifting. On off days, take between meals. Cycle Animal M Stack for best results – three weeks on, one week off. The entire energy complex (stims) is contained in the single red capsule. Remove it as you see fit.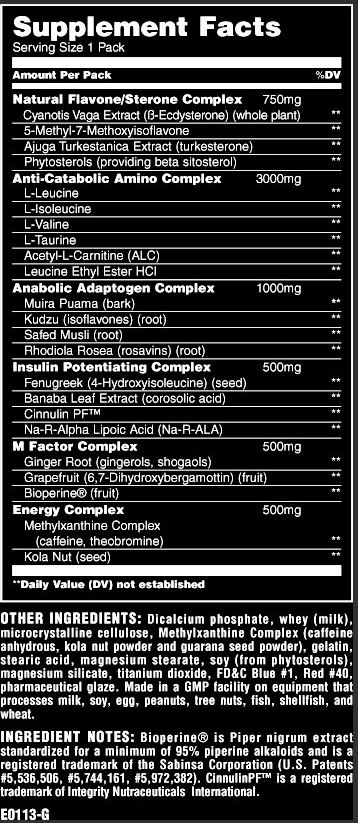 Free Shipping Nationwide:
FREE EXPRESS SHIPPING – NEW ZEALAND WIDE
TRACK AND TRACE TO YOUR FRONT DOOR
Delivery Times
North Island - Overnight
South Island - +1 Business day
(Overnight delivery service available during check out) Rural - +1 Business day from the above times
Orders need to be placed before 3.30pm to make it on the final courier of the day
Click here to view the full Shipping Details and Returns Policy.
There are not yet any reviews on this product.